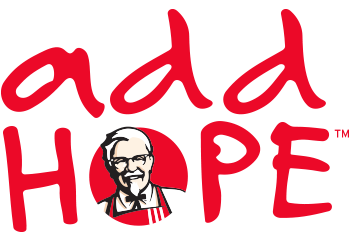 KFC India launched add HOPE™, an initiative to fight hunger in India, aims to provide 20 million meals to underprivileged children by 2020. KFC India has joined hands with Responsenet to combat the grave problem of hunger and malnutrition in India.
KFC add HOPE™, along with its partners, are feeding in over 15 Cities across India including New Delhi, Mumbai, Kolkata, Hyderabad, Chennai, Gurgaon, Ghaziabad, Noida, Lucknow, Pune, Guwahati, Chandigarh, Cochin, Vishakhapatnam and Coimbatore among others.
You can support a Child and help them reach them realise their aspirations Now !